Are you someone who wants to master video editing for earning money? Or maybe you are a YouTuber looking for skills to improve your content quality. If the answer is yes, then this article is for you. We have listed 9 best video editing courses and classes with their special features to help you frame your story better. Check it out.
Note: We are not generating any revenue from these links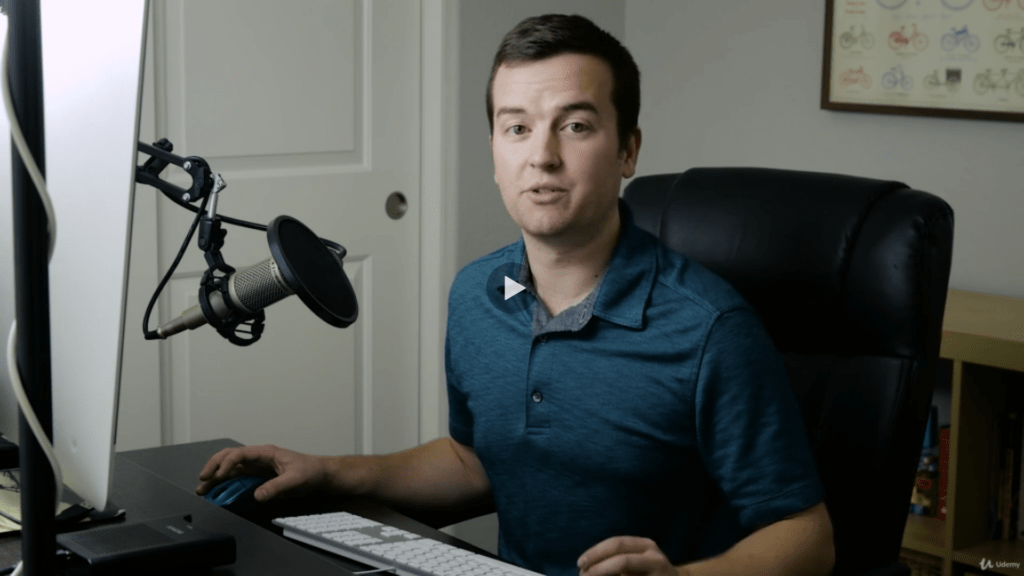 Who is better to teach you video editing than instructors who are experienced in the field. Udemy is a platform that is professional in this area.
Course duration: 9 hours
Rating:4.5 out of 5
Price:$11.99
Their best features:
Offers a discount on many courses
You can go to your pace
Learn from experts
Master any particular skill you want
All courses have a 30-day money-back guarantee.
You can download the video and watch them offline.
It's cheap.
Millions of learners are learning from Udemy every day. There are over 150,000 courses to choose from. Even if you are a novice Udemy can help you to learn the usage of software like Adobe Premiere Pro, Final cut pro, and Power Director from experts.
The video editing industry is evolving. That's why it is necessary to keep your skills up-to-date. Pluralsight offers your interactive courses and guided feedback along the way. Their popular courses are: Studio lighting techniques with Maya, Affinity designer fundamentals, stimulating realistic melting way in Real flow, introduction to 3D in Nuke10.
Their special features:
Authorized by an elite network of industry experts.
Free trial for 10 days.
They offer over 75000 courses.
They will provide you skill IQ tests to help you find where your skill stands.
High school students can get free access to Pluralsight courses.
Provides curated certification paths and certificates on completion.
With all these amazing features it is definitely worth your money.
Want to learn video editing from Aaron Draplin, Jessica Hische, Roxane Gay, Simone Sinek, and thousands of acclaimed creators? Then you should consider learning it from Skillshare. Learning video editing can benefit you in a variety of ways.
Course duration: variable
Rating: 3.4 out of 5
Why it is great:
High quality and well-structured class.
Over 14000 courses to choose from.
Courses are specifically in English.
Some of the courses are available for free
2-month free trial.
The monthly package costs $15 per month and the annual package costs $8.25 per month and $99 per year.
Lynda is now LinkedIn Learning. I must say these courses are very popular among students. You can probably learn some video editing on your own. But an amateur's work is highly distinguishable from a professional's artwork. You can definitely consider LinkedIn Learning for giving you're a professional touch.
Course duration:23 hours
Rating:4.5 out of 5.
Their special features:
It doesn't require students to have a professional camera.
You can simply use your smartphone.
You can work on different assignments during the project.
Learn to better frame your story.
Practice with standard editing tools like Premiere Pro and Final Cut Pro X.Offers more than 6000 courses for everyone.
You will be able to learn amazing tricks and tips from Norman Hollyn, Rob Garrof, Nick Harauz. When you finish your course here you can add a course completion to your skills in LinkedIn profile.
Are you a video maker who has a mindset to learn video editing with the best video editing application or you have just played around with Premiere Pro and need assistance to become pro or you have never opened Premiere Pro? In whichever category you are, Adobe Premiere Pro courses offered by Udemy are a great platform for you.
Why is Adobe Premiere Pro so important? Because it is the best application to help you edit videos however you want. In fact, all the high paying companies of this industry look for expertise in Adobe Premiere Pro.
Course duration: 3 hours
Rating: 4.5 out of 5
Special features of this course:
30 days money-back guarantee.
Certificate on completion.
Accessible on mobile and TV.
As a bonus, you will get supplemental video and audio clips to practice with
.Full lifetime access.
Video editing is quite helpful in case you are working with motion content. By the end of this course you will be a confident video editor.
The best thing about this course is they are affordable and fun. That's why it is very student-friendly.
Course duration: 23 hours
Ratings: 4.5 out of 5
Special features:
Free access for 4 weeks.
Take a break anytime.
Download class recordings.
Always answers your questions.
Credit rated courses.
Unlimited courses.
This course was developed by two highly experienced Apple certified trainers and editors. But they require you to have basic knowledge on macOS, video terminology. They offer you a solid foundation for Apple's Final Cut Pro software.
Course duration: 29 hours
Ratings: 4.5
Their special features:
• Videos with English subtitles.
• Financial aid available.
• Flexible deadline.
• 100% online, learn at your own schedule.
• Certificate on completion.
So enroll for this amazing course and bring creativity to your work.
Want to learn from the authors of best selling Digital classroom book series? American Graphic Institute has instructors with more than a decade experience who have authored more than 50 books on design, marketing and publishing tools.
The unique feature of this institute is that it gives you the option to attend class physically. They have lessons planned from introductory to a pro-level. But it is not cheap like other courses because of its distinguishing characteristics of highly interactive classes. So the money is totally worth it.
If you don't prefer tools like Adobe for video editing and comfortable with tools like Final Cut Pro X, After Effects, Movie Maker etc. then you should heading to Ripples Training Video Editing Courses
Ratings: 4.9 out 5
Special features they offer:
No distraction.
Expert trainers.
No wasted time.
Personalized support.
Learn to create eye-catching motion graphics.
The videography industry is evolving faster than ever. Nowadays knowing a skill is not enough, you have to keep your skill up to date. If you have read so far you probably now understand the importance to enroll in a course to hone your skills. These courses are some of the many video editing courses available out there. Choose the course that best suits your skill level and get started. But before choosing any course reading reviews is always a good precaution.